ISCON Group - JP Infrastructure Pvt. Ltd.
Iscon Group is known name in real estate industry. Iscon Group has developed over 50 lakh sq ft of residential, office & retail space in Gujarat. It is an ISO 9001:2000 certified organization and has also received an award from the esteemed Tata Group for the quality & timely completion of projects.
ISCON Group - JP Infrastructure Pvt. Ltd.
ISCON House
Opp. Associated Petrol Pump,
Near Kadva Patidar Hostel,
Off C.G. Road,
Ahmedabad - 380007
Gujarat - India
Phone: +91-79-32919227
ISCON Group - JP Infrastructure Pvt. Ltd. is listed as Builders and Developers in Ahmedabad in our real estate directory.

About ISCON Group - JP Infrastructure Pvt. Ltd.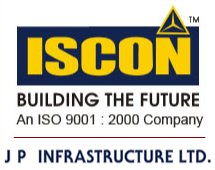 Over the years, Iscon Group has built an enviable reputation for quality even as we built homes, commercial centers or malls. Iscon Group goes beyond exceptional value, quality and customer service to create a lifestyle that is rich in beauty, comfort and luxury.

Mr. Pravin Kotak, the founder member of ISCON Group, heads as the Chairman of JP Infrastructure Pvt. Ltd. He has been in the real estate industry for over 15 years. He oversees the management and integration of company wide field and office activities. Under his chairmanship, ISCON GROUP is awarded as a most trusted companies of 2008 by "Gujarat Glories".

The Group ensures investment of best talent, maximum energy & quality resources in planning, design and implementation of projects. Best known for timely completion of projects, architectural expertise, superior quality of construction & efficient property management; the Group has pioneered the concept of centrally air-conditioned malls in Ahmedabad, Surat & Rajkot.

Iscon Group has now acquired properties at prime location around the country including Ahmedabad, Mumbai, Bangalore, Jaipur, Vadodara, Surat, Rajkot, Bhavnagar, Anand, etc for an epic construction drive of Townships, Malls, Hotels, IT Parks, Residential & Commercial properties.

We skillfully bring together hundreds of engineers and thousands of workers to complete projects 'on time', always maintaining an uncompromising focus on quality and safety. Setting high benchmarks for ourselves, we have consistently broken new ground, achieved a long list of targets and yet aiming high for betterment of lives.

We, at ISCON, are engaged in the property development, property management, relationship building, satisfying every customer's smallest of needs and developing exclusive commercial and residential projects across the major cities of India. Having witnessed the phenomenal infrastructure revolution in the country, we have applied the latest technology and trends in all our undertakings.
Contact Person: Pravin Kotak. This listing has been viewed 7248 times so far.

Listing Details
REIO ID: 1369
Listed Since: Jun 19, 2010
Listed In: Ahmedabad

Contact Options

Listing Options